About Us
When two rivals, both specialists in allied technologies, come together, it can become a success story. We have been writing this story since our establishment in 1977, when the business family Wüseke and the business family Hölscher founded CALSITHERM.
Since then, we have been pleased by the constantly positive development of our enterprise and our companies. We are your reliable partner in high-temperature insulation, fire protection and internal insulation. Over the years, we have made a good name for ourselves - even worldwide, in some applications.
Our products have earned a place in many buildings. Here are some of the highlights, which you may be aware of:
Olympic stadium, Kiev
Kunsthalle (Art Gallery), Mannheim
Remise at Savignyplatz, Berlin
Elbphilharmonie (concert hall), Hamburg
Rijksmuseum, Amsterdam
Solidarnosc Museum, Danzig
Besides our products, you can expect from us a first-class service when it comes to technical questions and product developments. This service includes consulting, engineering as well as complete, all-round services for installation of refractory equipment.
CALSITHERM Silikatbaustoffe GmbH is a member of CALSITHERM Group.
Engineering
Profit from our know-how. Our customer-oriented expert knowledge is often the basis for trend-setting applications in your industrial operations or for your building restoration. You will receive structural and thermal engineering optimisation as well as CAD documentation from us in a custom, comprehensive package.
Production
Quality that proves convincing in the long term requires the systematic cooperation of all involved in the process of development, production, sales and application. In collaboration with our distribution company SILCA, we develop high-performance products and systems that are guaranteed to meet your requirements. And you are welcome to be demanding.
Assembly
Modern computer-controlled processing machines guarantee a very high level of quality. Installation, flexibility, reliability and timely delivery of products and services provide the basis of our success.
Quality Assurance
The certification according to the new DIN EN ISO 9001:2015 standard guarantees our reliability as your business partner.
Energy Audit
Through the yearly audit that takes place in accordance with DIN EN 16247-1 we ensure that our processes flow as energy-efficient as possible. This not only protects the environment, but also saves costs.
Environmental Product Declaration (EPD)
Our calcium silicate materials have been classified according to Type III of the Environmental Product Declaration (EPD) by independent experts. The EPD is based on internally agreed on ISO standards (ISO 14025 and EN 15804). It provides the ecologically relevant basis for data for presenting the environmental properties of a product, both for industrial applications and building assessments.
CE Marking
With the exception of some of the special products, CALSITHERM produces calcium silicate materials in accordance with the DIN EN 14306 standard. The products that are not regulated in the standard are covered through approvals. Through third-party monitoring, assessment and verification of the constancy of performance is carried out continuously according to System 1.
Internal insulation and mould prevention

Industrial furnaces and furnace construction

Machinery and Plant construction

Thermal plant engineering

Domestic fireplaces and chimneys

Construction of fireplaces and tiled stoves

Thermal treatment systems

Steel and iron foundries

Aluminium and non-ferrous metal foundries

G

lass and ceramic industry

Fire protection in shipbuilding and building construction

Insulation material in dampers, doors and cabinets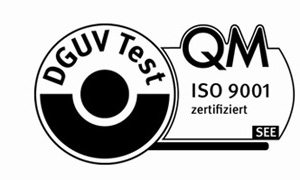 CALSITHERM all over the world
1
2
3
4
5
6
7
Südafrika
SILCA South Africa (pty) Ltd.
9 Minerva Avenue
1609 Dowerglen

8
Malaysia
SILCA Insulation (SEA) SDN. BHD.
8-1A, Jalan 8/125D
57100 Kuala Lumpur

9
10